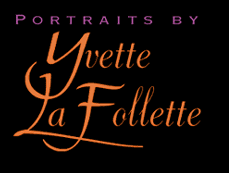 Yvette La Follette has a realistic style that blends past traditions with a contemporary twist going beyond recording a mere likeness of the individual. She strives to capture character and personallity, thus excelling in creating a natural pose illustrating the subjects' traits. Her portraits are exquisite, sensitive & true to life.


ABOUT THE ARTIST I PORTFOLIO I TESTIMONIALS I PAINTINGS FOR SALE I CONTACT INFO & PRICING I HOME PAGE
© Copyright 2009 Yvette LaFollette. All Rights Reserved.